The first thought that comes to your head when visiting a website is the page load speed, right?
In today's digitized world, every little thing you do online asks for one specific criterion- Speed.
Heard of the saying that time is money?
No one likes it if a website takes forever to load even if the site is engaging and good-looking. While there can be numerous reasons which influence the ability of a web to load at an optimum pace, you must ensure checking in for every little detail to improve your website performance and speed. It will enable you to deliver a smooth user experience to your visitor and in turn, reduce the bounce rates.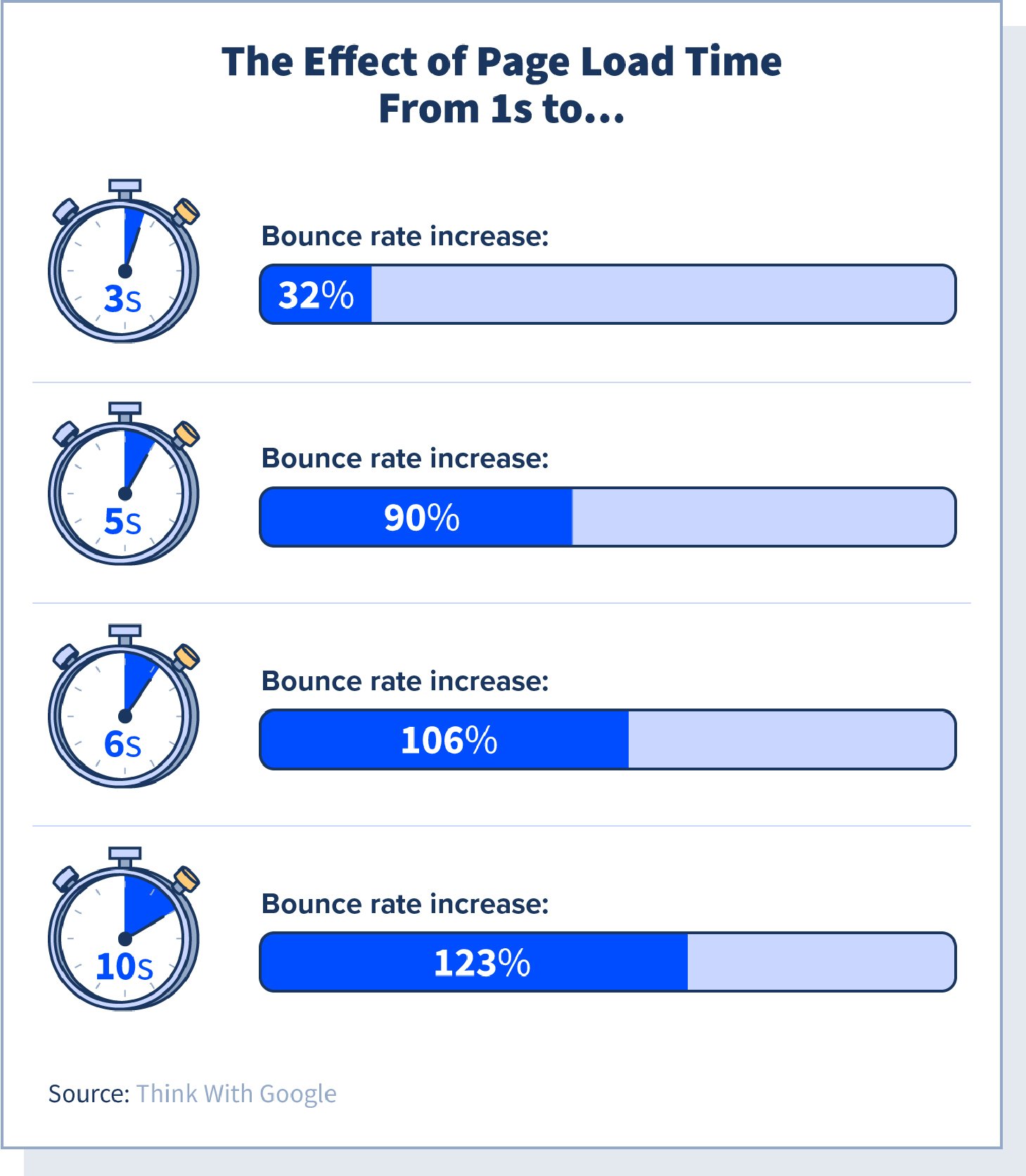 In this blog, you will come across the basic tips and tricks that can help you optimize your site speed. But before hopping into that section, let us first understand what the fuss is all about!
What is Website Speed Optimization?
As an experienced SEO company in India, we have discussed before that website speed plays a significant role in creating a worthy impression of your business. 
When a visitor looks at your website, you get only one chance to catch their attention and retain them to make business.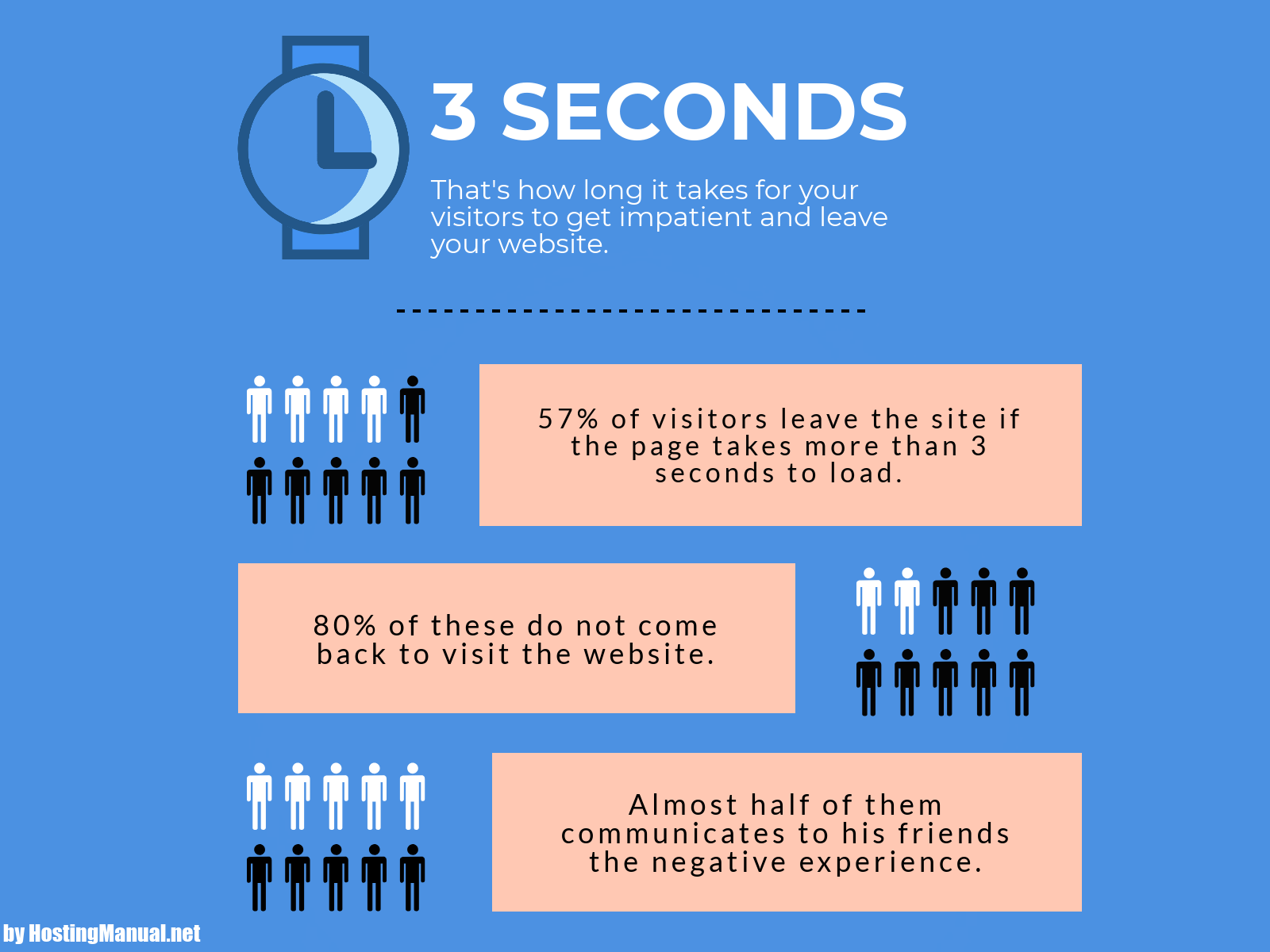 Low website speed can frustrate them and drive them away- creating a bad first impression and turning people off about your service. Having a high-performance website allows you to enjoy higher visits, reduced bounce rates, and increased conversions. Not just that, a smooth and efficient site accelerates engagement and ranks better over organic searches, in short, delivering a better user experience.
Google Update - The Page Experience Update 2021
Google started rolling out an algorithm update known as "The Page Experience Update" on June 16th, 2021. It was done with a single goal of providing a better user experience by prioritizing pages that provide high-quality page performance, such as fast load times and stability. In this update, they have added three new metrics to measure both speed and overall page experience known as the Core Web Vitals. 
Core Web Vitals:
It constitutes three prime factors that can help a website owner to enhance and optimize his website in the right direction to deliver a better user experience:
LARGEST CONTENTFUL PAINT (LCP): It measures how a visitor takes the initial loading of the page. It considers the time taken for the largest visual content to load on the page.
FIRST INPUT DELAY (FID): It measures the time taken by a page to respond to user actions. For instance, if a user clicks on a button and it takes over a second to respond, the site remarkably has a slow FID. 
CUMULATIVE LAYOUT SHIFT (CLS): It is responsible to keep a track of the page stability. For example, if a user is reading an article and the page shifts or reloads automatically requiring the user to go back to the line he was reading, it is very annoying. The cumulative shift monitors the shift observed in the page layout while loading.
How does website load speed affect your business performance?
Slow websites act as a slow poison, costing you money as well as damage to your reputation. By signing up for website speed optimization solutions, you can reduce the page load time remarkably and improve your overall sales process. Every online business is driven by three key factors:
Website Performance Affects Conversion Rates:
Site conversion is a vital factor for driving your business. It entails the ability to convert your audiences into potential customers- buy your product, subscribe to your services, register for shows, or sign up for newsletters. According to a survey, a one-second delay in page loading can cut down up to seven percent of your conversions! 
Effects of Page Loading Speed on Visibility:
The load time also affects the SERP results. How?
It affects the experience of the user.
It Directly Affects SEO and Online Visibility.
It affects sales and conversions either negatively or favorably.
Customer loyalty is at risk as a result.
It Affects the Site's Organic Traffic.
Whether a site is optimized and ranked for search engines, the website speed is taken into consideration. For a below-average site that would deliver a poor UI, it usually gets very little promotion, affecting its rank over the SERP. Google considers the factor of being mobile-friendly even for desktop searches. In short, the basic goal is to keep away the site that delivers low performance and long wait times. 
Website Loading Speed Affects Usability:
It incorporates all the features of a website including speed, load time, and responsiveness to any particular action of the visitor.
All of these factors account for customer loyalty. So, the better your website performs, the more satisfied and happy your customers will be, bringing you more business. With a smart and efficient site, you can build a large customer base and a better brand image. 
How To Make Your Website Load Faster?
You can run a website speed test before starting with optimization. Here are numerous ways to help your website to work faster and attract your audience:
Opt for Content Delivery Network (CDN)
A content delivery network (CDN) is a collection of web servers that are located in several geographic regions to provide web content to end users according to their location. All user queries are delivered to the same hardware when the website is hosted on a single server. As a result, the time it takes to process each request grows.
Furthermore, when users are geographically separated from the server, the load time rises. User requests are forwarded to the server located using CDN. As a result, the material is sent to users more quickly, and websites operate more quickly. This is a costly, yet very effective, method of reducing load time.
Shift to another Hosting Server
There are three types of hosting, namely, shared hosting, virtual private server-based hosting, and dedicated server. Shared hosting is considered the cheapest way to host a site online while virtual private servers or dedicated servers are much faster and more efficient but expensive. 
You can also try renting a cloud resource from AWS or other such public cloud providers and have full control over it. They have become a common choice for most website owners as it offers unlimited and on-demand scalability under numerous package options along with improved server response time. 
Optimization of image size
Catchy and engaging images are always a big YES! It is because, in most e-commerce sites, images play a vital role in customer engagement and retention. However, if your site has too many high-quality images, your page may take more time than usual to load. So, you must try opting for compressing the images using various SEO optimization tools.
Although this process is quite daunting and time taking, it is definitely worth it! You can also try and reduce the image size over HTML by adjusting the image size in the display properties.
Reduction of plugins, JavaScript, and CSS files
Plugins are a common element in every website. They help you to add up certain third-party features. However, while adding plugins, you must remember that adding too many of them will not do you any good. As the number of plugins increases, it requires a higher number of resources to run smoothly. 
A failure in providing additional resources can make your website grow slow and unstable. Further, if your site has many JavaScript or CSS files, it will lead to a random increase in the HTTP requests- slowing down your website with heaps of work. 
Try Website Caching
When a large number of users view a website at the same time, servers function slowly and take longer to transmit the web page to each user. Caching is the technique of saving the most recent version of your website on your hosting server and displaying it until it is updated. This implies that the web page does not have to be re-rendered for each user.
The way you leverage browser caching may vary depending on the platform on which your website is built. 
Optimization of Database in CMS
The most efficient technique to improve performance is to optimize the database. The database size grows when you utilize a content management system (CMS) with complicated plugins, and your website becomes slower. For example, the WordPress CMS keeps a lot of data in the form of comments, blog articles, and other information. 
Each CMS has its own set of site optimization measures as well as a set of plugins. WP-Optimize, for example, is a good option for WordPress.
Reduction in usage of web fonts
In internet design, web fonts have grown highly popular. Unfortunately, using online fonts has a detrimental influence on website rendering performance. Web fonts increase the number of HTTP queries sent to external sites. You may lower the size of online font traffic by doing the following steps:
Use contemporary WOFF2 formats for modern browsers;
Include just the character encodings which are used on the site;
Select only the styles that are required.
Detection of 404 errors
Whenever the accessed information of a page no longer exists, the hosting sends this warning to the browser or search engines. You may use error-detecting tools and plugins to identify and rectify a 404 error. After you've identified all of the 404 errors, you'll need to evaluate the traffic they produce. You may leave these dead links alone if they don't attract any visitors and consequently don't take any server resources.
Cut down the number of redirects
Supplemental HTTP requests are generated by website redirection, which has a detrimental influence on performance. We recommend keeping them to a bare minimum or completely eliminating them. To begin, do a site scan to detect any redirects on your website. Screaming Frog can help you find redirection rapidly. Then you must determine whether they are required and just keep the crucial ones.
How can RiseSocially Help You?
Well, the process of optimizing a website for speed is a pretty daunting task. According to Google, on average, a consumer expects not more than three seconds of load time while visiting a website. Now that sounds competitive, right? To achieve that and survive in the industry with a better technical SEO audit service and higher web traffic, every company dreams to attain a perfect website. 
This is where we come into force. At RiseSocially, we are a website speed optimization company, which dedicates ourselves to our clients to deliver a fully-functional site that loads faster and engages your visitors. We have a team of SEO experts who dedicate themselves to identifying all the action points and saving you from risking traffic as well as your money. In order to uncover critical indications that impact the website's load time, we must also evaluate the information offered by website speed optimization tools.