For user targeting and marketing measurement, marketers have long depended on cookies, or little data files containing personal identifiers. Many traditional digital marketing techniques are becoming outdated due to increasing customer demands for privacy and data protection. Fortunately, Google has delayed the phase-out of third-party (3P) cookies until mid-2023, giving you more time to alter your strategy mix for cookieless marketing. 
Nevertheless, you can encounter a measurement blackout if you don't take action immediately, making it difficult to demonstrate how digital marketing efforts contribute to sales. But have courage. You will find that many of your choices are just as effective as the third-party cookie-based strategies you previously relied on if you learn how to promote success in a cookieless environment.
So, let's discuss how to prepare your mix for a cookieless world. But first, let us understand cookieless advertising quickly:
What Is Cookieless Advertising?
Advertising that doesn't use cookies focuses on advertisements depending on the context in which they appear, termed cookieless advertising. It targets ad placements based on keywords, website content, and other metadata. 
Users are therefore served advertisements depending on the material they are now viewing. Modern cookieless Google analytics targeting makes use of machine learning and artificial intelligence (AI), which has increased the effectiveness of this targeted strategy.
Why Are Cookies Disappearing?
Said privacy. The protection of consumer data is the aim.
Although user data privacy issues have always been contentious topics, they have become more urgent in recent years. Regulations such as the General Data Protection Regulation (GDPR) of the EU limit data gathering and cookie tracking for customers in that region and are likely to serve as a model for other nations, including the US, to adopt similar regulations broadly.
Even though Google Chrome has a market share of over 60%, it wasn't the first browser to do away with third-party cookie tracking. Early in 2020, Safari began by default disabling third-party cookies, while Firefox started much earlier in 2019. Chrome's action is by no means ground-breaking, but considering its ubiquity and the Google Ad network it supports, it is undoubtedly the most significant.
In 2020, Google stated that it would terminate support for cookies in Chrome by early 2022. It was because they found out how to accommodate the interests of users, publishers, and advertisers and developed mechanisms to reduce workarounds. By 2024, however, the most recent proposal would gradually stop supporting third-party cookies.
What Can Be The Effect Of Cookies?
When you visit a website, at least one first-party cookie is placed on your computer to track your common activities. Nothing will change unless you explicitly refuse all cookies on your first visit.
For retargeting, third-party cookies track your online activity to assist businesses in enticing you back to their stores to make a purchase. For instance, any hotel or attraction advertising on a travel website may set its third-party cookies. The platforms that influence these advertisements can track your online activities and ensure that their advertisements appear on other sites you visit.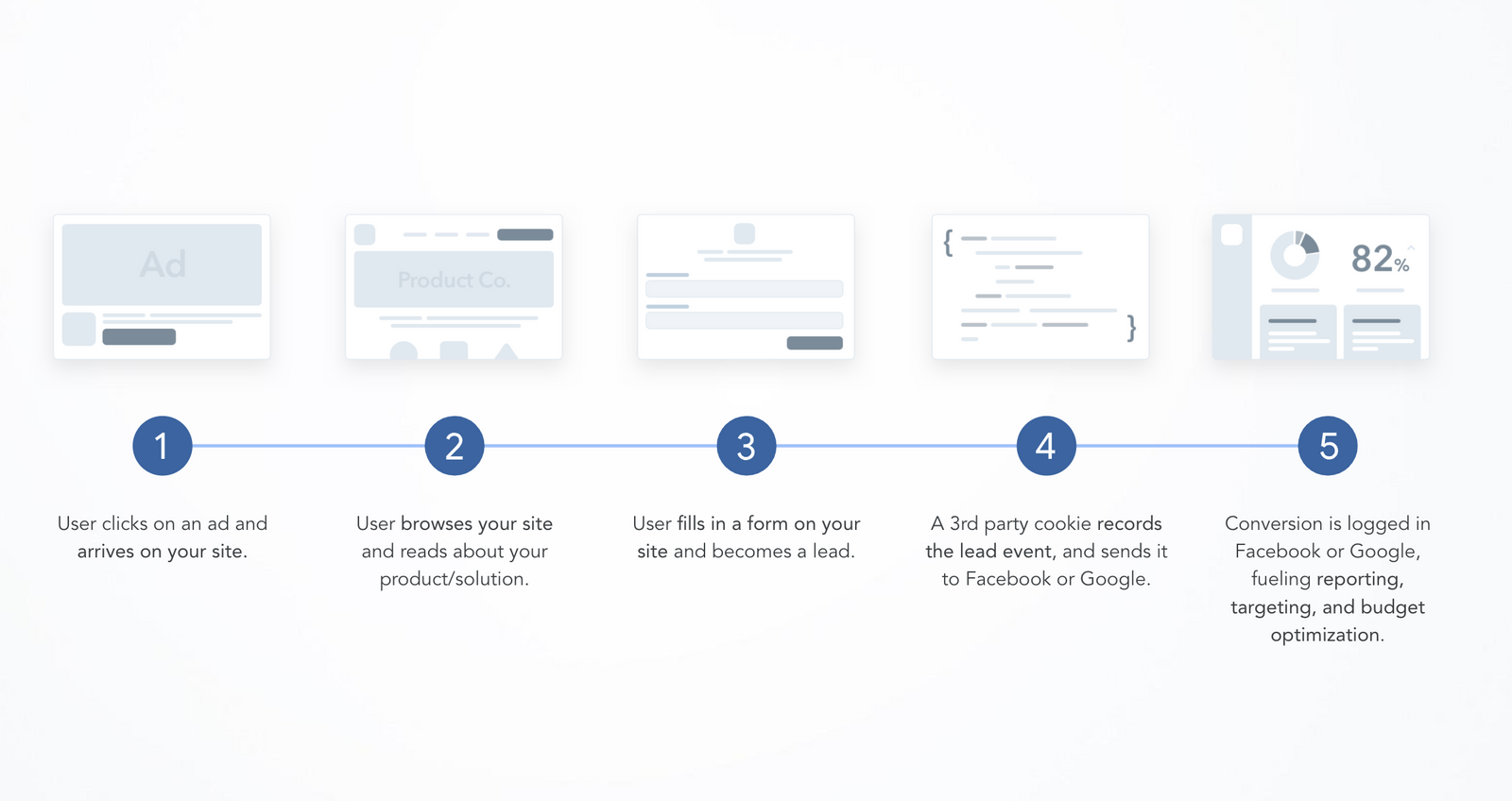 Although retargeting advertisements, such as a well-timed, hyper-relevant Facebook Ad, may make you uneasy, you may appreciate the customization and the extra push to complete your transaction. You won't have the personalized user experience you're used to if cookieless advertising campaigns become commonplace. Your experience will depend on the site's owner's adaptation to a cookie-free environment.
What Are The Benefits Of Cookieless Targeting?
Cookieless Targeting offers marketers the chance to experiment and develop their targeted techniques. They can improve their outcomes by incorporating this method into their current marketing mix.
Here are the four key benefits of this advertising:
Reach Potential Users
A person's current purpose is indicated when looking at a product on a certain subject. For instance, a person reading a blog about coffee is likely to be open to products and advertisements regarding the beverage.
Due to the possibility of the user considering coffee-related items at that moment, cookieless targeting may allow advertising for coffee beans or coffee machines to be shown to that user. In other words, you may approach someone at the precise moment they indicate by their content consumption that they are interested in something. All thanks to the remarketing/ retargeting by the best SEO services agency. 
Target Niche Audience
By identifying a subject or a group of keywords, marketers may target speciality situations with contextual advertising using the best digital marketing services. For instance, a marketer launching a campaign for a bakery product may wish to emphasize the product's vegan status to foster value alignment with users.
Using cookieless targeting, they might specify keywords associated with vegan cosmetics to target a certain client profile. This tactic works well since it guarantees that people sensitive to a product or service's unique features will see your adverts.
Aim For Real-Time Metrics
Contextual Advertising Campaigns are programmed. Thus, it allows you to monitor real-time information and optimize for the best results. You may also check how your advertisements are being served, pre and post-flight, on the appropriate domains. This further enables you to modify your chosen subjects and keywords in real-time to enhance the effectiveness of your ads.
Real-time campaign optimization increases your live campaigns' performance, eventually leading to better results. Additionally, making modifications in flight allows you to make changes that will cut down on wasted advertising dollars.
Foster Brand Affinity
These days, consumers are more concerned about where they purchase and the settings firms choose to promote. Contextual advertising uses content rather than user data to target the appropriate audience, addressing the need for brand-safe advertising while fostering brand affinity.
For instance, a company pushing zero-waste items might use contextual targeting to place the key phrase "sustainable living" next to the material on relevant subjects. With the help of this strategy, the company may contact customers that share its values. In other words, instead of using data to target the appropriate audience, contextual advertising addresses the need for brand-safe advertising while simultaneously fostering brand affinity.
What Are Your Alternatives For Targeting Audiences?
Advertisers will undoubtedly question the techniques to be employed to fill the void and what their role will be as cookieless targeting becomes more prevalent. Here are a few alternatives to target audiences for getting going:
1. First-Party Data
First-party data includes email addresses, purchase histories, demographics, and other details. This information is directly collected about your prospects and customers. Considering that you gather information yourself, it is quite accurate. Users' browsers are automatically saved with first-party cookies when they visit websites. Their primary responsibility is to identify repeat visitors and their preferences, but they also provide statistics and help site owners create cookieless advertising campaigns.
The importance of first-party data in a post-cookie era cannot be overstated; it is critical to your success. You can convincingly connect touch points and get a 360-degree view of your target market if you use it wisely.
2. Develop Second-Party Partnerships
Second-party data is first-party information belonging to another business. It is exchanged with a partner under the terms of a contract, either by dropping a container on the partner's website or by transferring files.
Such alliances are particularly beneficial for organizations with comparable client bases or overlapping markets, like in the case of credit card issuers and airlines working together to provide branded cards with frequent flyer points. Consumers must be transparent with you; you should ask them whether they agree to this sharing.
3. Operate In A Single Online Domain Name
With integrated first-party data management and accessibility across one domain, it is simpler to follow your clients' authorized and permanent IDs throughout their online experience. When your clients are logged in, you can identify them online and mobile without repeating yourself, allowing you to observe their linked journey. 
As your consumers engage with your brand, you acquire a comprehensive picture. This would offer a better picture of possible cross-sell and up-sell possibilities that would have been hidden in a siloed, multi-domain environment. Larger firms frequently develop many domains depending on location or business variety. This adds complexity, especially when marketers can no longer utilize cookies to track user behaviour across websites. 
4. Capture People-Based Durable Identifiers
People-based persistent identifiers interconnect marketers and advertisers while resolving privacy issues. They are similar to verified IDs. Durable identifiers are available at the personal level to successfully target people across platforms and reach audiences. These include email addresses, phone numbers, and even future innovations. This kind of email tracks a user's logged-in behaviour across devices using a specific hexadecimal string constant throughout the web.
People-based IDs are required to keep enhancing consumer data obtained from second and third parties and linking various data sets by unbiased parties. The following stages demonstrate how direct connections with publishers and partners will be crucial to reaching prospects.
5. Use Contextual And Publisher Targeting
Marketers may also use contextual advertising to achieve upper-funnel objectives like awareness. Instead of following a person, contextual advertising concentrates on a website's content. It lets advertisers arrange their advertising following the information on the webpage, so visitors who share specific behavioural traits visit that page. 
This can enable tailored marketing and reduce the requirement for consent, taking advertising beyond simple personal targeting. Providing you control over the material allows for personalization without violating your privacy and assures your brand protection.
6. Follow Privacy Regulations
First-party private identifying information needs rigorous governance to handle data in compliance with increasingly stringent local, regional, and worldwide rules. These rules address what information may be collected, how it can be collected, how it can be shared, and how it can be managed.
Managing consumer data across marketing and advertising tools may be difficult and laborious for businesses that haven't sufficiently planned. To limit activation and lower risk, streamlined and integrated back-end systems that can label data for policy enforcement are essential.
7. Enable A Better Consent Management Platform 
As most privacy rules involve data access demands and the ability to be forgotten, it adds complexity and handles consumer permission in a single location for compliance. While demanding a personalized experience, audiences are also becoming more aware of privacy regulations.
Customer data access requests may be automated when a consent management platform is connected to your business processes to assure compliance. So, it might be difficult and risky to gather and distribute authorization and preferences from many sources without this framework.
8. Gated Content And Progressive Profiling
After user registration, additional specific data about the user is collected, whether by asking for firmographic, demographic, or other user data. Progressive profiling is being done here, and it can be done by blocking certain material or even whole websites. To disclose this information willingly, users must expressly consent.
9. Federated Learning Of Cohorts
Online browsers' Federated Learning of Cohorts (FLoC) algorithm organizes web users according to their interests into "interest cohorts" so that they may be handled as a unit instead of as individuals. The browser modifies the cohort without disclosing the information to the vendor.
Using cohort marketing, you divide your market into smaller groups (cohorts) that share your target audience's traits, preferences, and experiences. Cohort analysis enhances your marketing success by determining what connects people who execute similar activities and then developing your advertisements appropriately.
10. Increase Testing With Creative Automation
For marketers that have long depended on this data tool to develop targeted and pertinent content for their ad campaigns, the transition away from third-party cookies is a substantial change.
You can do better than the suggestions above because probing questions might come across as intrusive or tiresome, and FLoC only offers a generic picture of users. By exposing your target groups to a variety of digital ads and then monitoring performance, you can determine which ones they like to see.
Conclusion
The conventional behavioural method to ensure Ads are relevant to a user is abandoned in favour of cookieless advertising. Instead, a contextual targeting strategy ensures the advertisement is pertinent to the page's content. 
Cookieless advertising will become increasingly important as the advertising sector moves closer to a cookie-free environment. There are many new opportunities as a result. So don't wait. Seek help from an experienced marketer for  Google Ad management services and start using cookieless targeting immediately.