The dentistry sector is expected to be worth $37 billion by 2023. Thus, to make sure that your dentistry business survives in the tough competition, it is critical to have the best dental marketing services for your dental business.
Sounds too extravagant?
Dentists have traditionally depended on their reputation and recommendations to develop and grow their clientele. Now with the increasing use of digital media in almost everything, to connect with your potential client and create brand awareness, you must take the path of digital marketing services!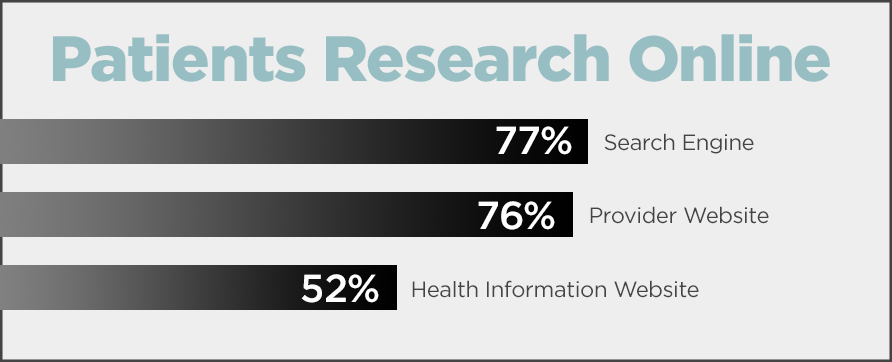 Whether it is blogging, social media advertisements, YouTube marketing, or Google ads, it is the only means to attract, retain, and promote your patients in a variety of ways.
How can you do that?
Well, this post brings you everything you need to know to run a successful digital marketing campaign for your business
How can dental digital marketing change the course of your business?
Before putting any company plan into action, make sure the investment is worthwhile. Digital marketing efforts aren't only good; they're also necessary.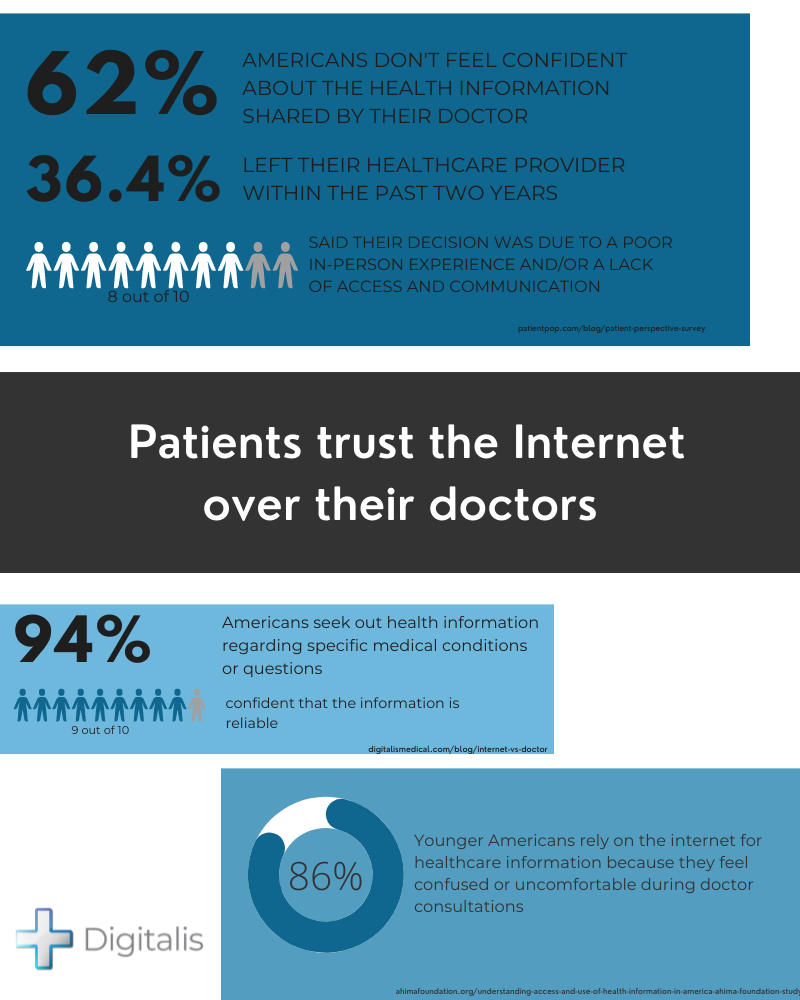 According to studies, over 85% of people now utilize the net to locate local businesses. Considering that orthodontic work isn't something you can just buy and have shipped, being able to tap into this market would undoubtedly help your company.
Here are five of the most notable advantages of digital marketing over traditional advertising:
It is less expensive, implying greater value for money.
Specific demographics can be reached through targeted marketing.
Cookies and artificial intelligence (AI) guarantee that interested users are shown more ads.
It's simple to get rid of or replace concepts that aren't functioning.
The analysis yields quantitative outcomes.
In essence, internet marketing is superior. Incorporating the correct streams into your strategy is critical, whether utilized instead of or in addition to traditional approaches.
Recognizing the importance of digital marketing is one thing; developing a strategy that succeeds is another. In the end, you want to raise awareness, earn potential clients' confidence, establish yourself as a useful service, and create leads. If you can accomplish this, you will be successful.
Making sure you've covered all the bases is one of the most crucial components of creating a digital marketing strategy.
The ideal Digital marketing strategy for dentists should have the essential components:
Essential Components for Dental Marketing Strategy:
Website Designing 
Local SEO
Google My Business
Paid Marketing
On-site Marketing
Email Marketing
Positive Reviews
Sponsored Posts
Let us take a deeper dive into these elements and understand them closely:
Website Design: Informative and Engaging
First impressions are important, and the design of your website will be crucial for building that. If your website is not engaging enough, your visitors will leave right away, thus increasing the bounce rate. It refers to the number of individuals that leave your site after reading only one page, and a high proportion indicates that your site's design needs to be improved.
In order to make your dentistry business make a mark, it should tick the following conditions:
Fast, the loading speed must not be more than three seconds
Clean and engaging web layout with easy navigation
A decent color palette and use photos to enliven the website
Optimized site compatible with all kinds of devices
A professional site that delivers important information in a user-friendly manner
Smooth integration with social networking platforms
Local SEO:
The phrase "search engine optimization" refers to how well your website appears on search engines like Google and Bing. Since over 90% of visitors stay to websites on the first result of a localized search, landing on the first page will provide your business with a significant boost. Nevertheless, statistics show that the majority of people equate strong local SEO services for dentists' footprint with a dependable and trustworthy business - not least since the Google algorithm is more sophisticated than ever.
The majority of your organic traffic will come from search engines, so having it properly is critical. As a dental practice, you must strive to rank well in queries centered on dental phrases as well as the area of your services.
While many of the aspects described below have an impact on SEO, the following are the most important factors to take into account when developing an SEO strategy for dentists.
Quality content
On-site keywords
Image keywords
Meta titles and descriptions
Backlinks
Voice search-friendly terms
Mobile-friendly search terms
Social media integration
Google My Business:
In today's digital marketing world, you must sign up and optimize your Google My Business page. The primary focus of your local SEO plan should be your GMB listing. Your GMB listing is essentially a validated source of data about your dental office that Google weaves into different search experiences—location, hours, images, etc.
As you may have imagined, having a full and thorough GMB listing can help your office appear in a variety of Google search results, including those of people who are actively looking for a dentist.
Paid Marketing
Paid internet marketing for dentists is an excellent approach to seeking out your target audience. Furthermore, your budget may start to work right away, producing rapid benefits. It includes the following:
Pay-per-click: 
It is quite useful to promote a service or product. When PPC campaigns are live, customers will see advertisements in prominent locations anytime they browse the internet. These are the advertisements that display at the top or bottom of your screen. You may choose which demography the adverts are presented to as a company.
As a dentist, this entails establishing geographic boundaries. The beauty of PPC marketing for dentists is that you only pay when someone clicks on them. You'll only be charged once, even if it takes 20 impressions of the advertisement to pique their attention.
Paid Search: 
It allows your company to appear on the first page of search results. Given that over 90% of people only click links on the first page, you have a significant edge. A term, such as 'dentistry [your city]', will be used in the sponsored search. As a result, your site will be pushed in the chosen area anytime a search engine user searches for that phrase. 
Paid Social Media: 
Creating an ad campaign through various social networking sites is simple. It allows you to market your business and a specific dentistry service in a rather fun and engaging way. These adverts appear in news feeds and have been found to be an effective technique to capture consumers' attention while they are actively engaging with the screen. In numerous respects, this is analogous to placing an advertisement in a magazine.
Display Ads: 
Several websites have a welcome message in the form of a video or display banner that takes up the entire screen. The content rules for a few seconds before redirecting the visitor to website content. These advertisements are known as display advertising and are extremely successful since they are inescapable for the consumer.
Google's Display network allows your dentistry business to reach consumers across multiple websites with display advertisements. You'll have complete control over which sites and customers are addressed once more.
On-site marketing
Websites play a vital role in converting your leads into potential customers. Before trusting your dentistry service, patients are very likely to conduct brief online research to understand your service and its success rate. So, how can you make sure that your site is able to grasp the trust of your visitors? Well, taking care of the elements mentioned below can help you create worthy marketing opportunities.
Landing pages:
They act as a prelude to your homepage, effectively serving as a full-page advertisement for the company or service you're promoting. You may use your landing page to market a special offer or the notion that you accept flexible payments. Apart from it, significantly, you should promote a call to action (call-to-action). This might be anything from making a reservation to subscribing to an email subscription. In either case, making a good first impression here can help you win new patients before they even look at the major information on the site.
Blogs:
They are often considered an all-rounder solution for on-site marketing. The content of the blog reflects your business niche and expertise as well as showcases professionalism in the dentistry industry. Separately, blogs are a fantastic approach to improving your SEO by using keywords and on-page features. With neutral tone content, even the voice search can help your business score well. Given that voice searches account for over 20% of all smartphone searches, blogs are becoming increasingly important.
E-mail marketing
Email marketing is one of the longest-known digital marketing for dentists to promote their services. It enables you to deliver advertisements straight to the inboxes of your customers, which you may utilize to promote your company or a certain service.
In the meanwhile, email marketing channels can utilize a bunch of emails to gradually nudge potential clients to finalize their reservations. For example, if people sign up to get emails for dental procedures, a series of emails might be sent out to advertise the firm, the service's benefits, or why now is the best time to act. The last email may even include a limited-time special offer that pushes them to choose one option or the other.
Sponsored Posts
Sponsored postings on third-party websites are yet another viable option, particularly when the target demographic is comparable but the site is not a direct rival. There are two types of sponsored posts:
Native Ads:
This is another type of sponsored relevant content on the websites and blogs of news organizations. Since the advertising must look natural, they are best employed on sites that are strongly related to your offering. As a result, your dental firm could seek to advertise teeth whitening on a women's fashion and beauty website through paid digital content.
Video Ads:
One of the best aspects of internet marketing, especially when it comes to digital marketing for dentists, is the option to employ visual material. Videos give users an inside look at the team behind the company, and the material is easy to assimilate and may be quite engaging. You may pay for video adverts to display before, during, or after other YouTube videos and social media streams.
Customer Reviews
Customers need to believe businesses in general, but this is especially true when it comes to dental services. While your result-driven SEO marketing strategy initiatives can have a significant impact, nothing builds trust like hearing great feedback from satisfied consumers. There are two primary methods for accomplishing this.
Testimonial and GMB Reviews:
Since they are verifiable and objective, testimonials obtained through TrustPilot and similar sites have proven to be quite beneficial. Another excellent strategy is to establish an affiliate network, which will encourage patients to refer new businesses to you from their friends and relatives.
Google My Business will verify that your dentistry practice shows in localized searches on the search engine, as well as the reviews made on this platform, which have a significant influence on the decision-making process.
Analysis and re-marketing
Analytical data reveals where you are outperforming and underperforming. Identifying these characteristics helps you to concentrate on the positives while adjusting or eliminating the problems. From a single platform, you may examine a variety of characteristics. Audience demographics, exposure, click-through rates, and cost per conversion are examples of these items. Tracking the outcomes is a critical component that helps you to operate more efficiently. It is not an option to ignore it. 
Remarketing involves sending advertisements to people who have expressed curiosity about an item. It is driven on the basis of cookies and browser history. You only have a limited audience to work with as a dental service. As a result, exploring pathways associated with those who have previously expressed an interest in boating might be crucial to long-term conversions.
Benefits of digital marketing for dental clinics
Well, Digital marketing for dentistry services brings along a range of advantages to the business: 
Builds Stronger Relationships:
Using social media to promote your business allows you to display testimonials, client views, and, most significantly, the outcomes of your efforts. Answering a query regarding dental care on Facebook, LinkedIn, or Instagram, for example, demonstrates your knowledge. You want to demonstrate that you care about your audience and are willing to assist them.
Draw Potential Patients:
More than half of patients look for a dentist on Google. However, 15% of participants reported that difficulty finding the facility was their primary reason for not scheduling a dental visit. When your potential consumers begin their search for a new dentist, they will conduct extensive research. You must be present.
Demonstrate Your Knowledge:
Digital platforms' viral nature makes it simple to disseminate information about your practice. Write articles, publish videos, and provide material in order of visual images to demonstrate your understanding. People will believe your brand if you have evidence to substantiate your promises. As a result, you'll be able to become a star who draws new patients as well as peer attention.
How can Rise Socially help your Business?
Dental marketing is intricate, ever-changing, and crucial to your business's success. If taking on the task yourself isn't an option, try hiring a digital marketing company for a small business. With highly effective and versatile digital strategies, we help ambitious businesses increase exposure, development, and revenue.
Our comprehensive digital offering includes everything from developing and promoting an online presence for small and medium enterprises to designing, integrating, and maintaining sophisticated web solutions for bigger businesses, all supported by our industry-leading IT support and customer care.