It might be simple to become sidetracked while developing an SEO plan for a well-established website by pursuing high-traffic keywords and securing your positions for them. You may discover fresh keyword prospects that you're on the verge of ranking for using a neat little procedure that we employ for our clients.
Reviewing your keywords in relation to the number of clicks and impressions they are generating for your content is a regular monthly activity. While there are many various best tools for keyword research available to assist you with the task, Google Search Console is one of the better free options.
The fun starts when you go a little further and start looking for keywords that already have your content on page 2- Low Hanging Fruit! 
Why are low-hanging fruit keywords important, and how do you even start looking for them?
In this blog, you will come across every little detail about low-hanging fruit keywords and how they can accelerate your SEO strategy!
Did you Know?
Low-hanging fruit keywords typically show up on Google's second, third, or even bottom page.
Despite having less search traffic, they are nevertheless able to draw in the correct audience since there is less competition. Given that Google already loves your content and that your rivals aren't ranking for these keywords, your website has a great chance of ranking for them.
Due to the fact that most of your rivals often ignore them, these keywords might help you maximize your traffic. As a result, if the search query includes short-tail keywords, you may easily discover that you are generating a lot of traffic without any of your competitors attempting to outrank you.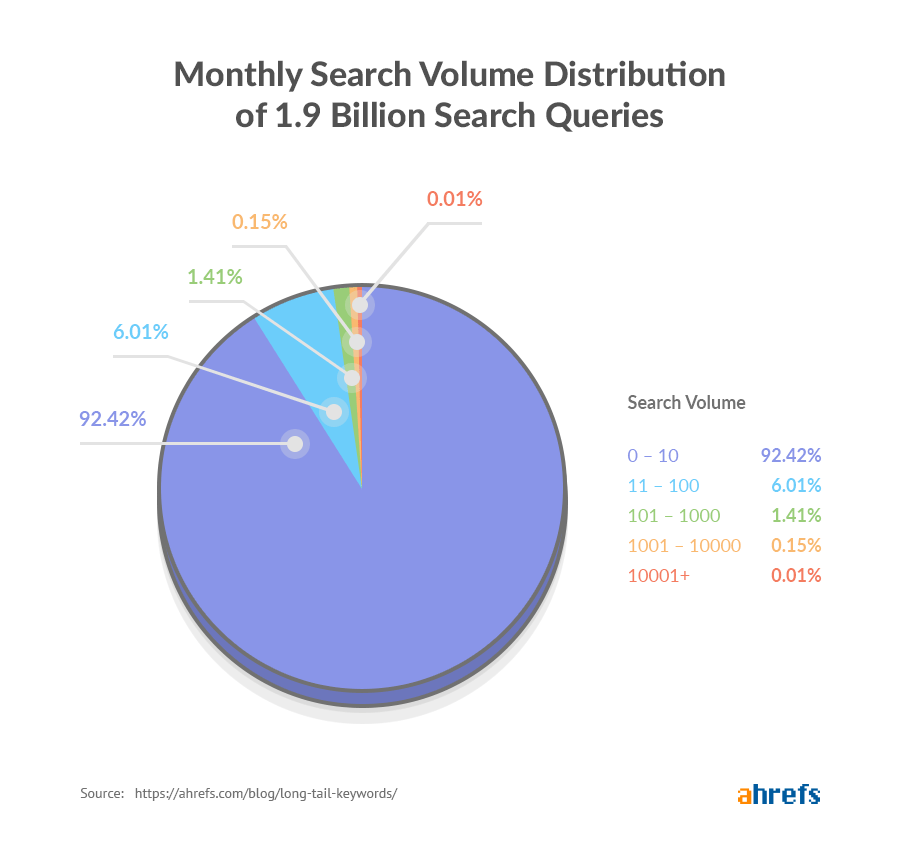 The main difficulty is in making these low competition high-volume keywords relevant to your brand. And once you do, a huge door to conversion is also opened. This is because your visitor has probably already discovered what they were looking for on the Internet if they enter a long-tail term and find a precise match in your article.
Briefly, Low-hanging fruit keywords are those that have reasonable search traffic and show up towards the bottom of page one or page two of Google.
By posing the following queries, we frequently prioritize low intent keywords:
Is the page that is ranked relevant to the keyword?
The goal doesn't match the content, for instance, if you're on page 2 for a keyword like "purchase red shoes" and have a blog entry about the origins of red shoes.
However, it makes perfect sense for the intent if the page you're rating is a product page.
Has the keyword received a sufficient number of impressions? 
This is relevant to the webpage. A keyword with 50 impressions over the previous month will be worthwhile to pursue if the website fails to get more than 500 visits each month. And in the case of a big e-commerce site, the count gets enhanced with more than 500k monthly visits.
Can we make changes to the page we're attempting to rank so it better matches the keyword? 
We will need a plan to raise the page that is now ranked in order to start climbing. We must be certain that we can enhance the page and associated information in order to achieve that.
Low-Hanging Fruit Keywords: Minimum Efforts & Maximum Success!
Though it's everyone's desire, most firms can't always count on ranking for all the greatest keywords. 
Nothing is ensured by using a keyword
The most popular keywords will probably be the most alluring option for people who are unfamiliar with SEO and how it works, while less popular phrases could seem like a waste of time. But this couldn't be further from the truth. You won't succeed if all of your efforts are focused on generic keywords with a lot of searches but little to no competition.
Every industry owns a bunch of rivals
Even in a specialized industry, you will have formidable rivals who will find it far simpler to rank for broad, high-volume keywords than you will. Even though you should certainly include these relevant keywords if that is what the page is about, you shouldn't rely only on them. It may be quite difficult to rank higher than huge corporations when you are up against them for the most targeted keywords. Fortunately, there are more techniques to rank for a user's search besides these.
Increase your chance of seeking a better rank
Low-hanging fruit keywords will increase your chances of ranking well on the first page while still bringing traffic to your website. This is crucial for phrases that you currently rank for but have not made it to the front page of Google. To make the most of these phrases, you merely need to optimize since you have already put in enough effort to rank for them.
Where and How to Find Low-Hanging Fruit Keywords?
Well, you may locate low-hanging fruit in a variety of ways.
Through Google Search, and other Search engines 
Tools for keyword analysis
Search Console by Google
When your SEO resources are scarce, you must concentrate and track these SEO efforts to get the most out of what you have. Alternatively, you could want the ideal plan of action to quickly and clearly increase the SEO performance of your website. Here are some pointers on how to quickly identify these "low-hanging fruits" among the keywords that SEOmonitor is tracking for you:
1. Use Keyword Tools
Keywords that are low-hanging fruit are still relevant. As a result, finding them requires analysis just like finding other keywords. Instead of producing articles on difficult-to-rank, highly competitive keywords, you should instead focus on keywords with a medium keyword difficulty and little to no competition.
A decent rule of thumb is to look up the question on Google and see if you can create a better article than the ones that are already there. You can also use the best keyword-finding tools.
2. Sort keywords by Opportunity
It is the quickest approach to finding the easy pickings. Once you do this, they will be dynamically sorted based on their likelihood to have a good effect and compared to how challenging it will be to rank them at the top of the search results. This is because the Opportunity formula takes into consideration a number of important variables, including the typical monthly search traffic, the anticipated click-through and conversion rates, and the SEO complexity. You have the option of applying extra filtering on the Keyword Difficulty in addition to Sorting by Opportunity.
3. Look for Question keywords
Be aware that certain websites won't display many query keywords when you filter for them. This is because that page's purpose and nature do not lend themselves to ranking for queries.
For instance, don't expect to see "how to utilize rank tracker" under the keyword analytics section of the price page.
These long-tail keywords represent low-hanging fruit chances for which we might write specialized content or include them in the FAQ section in order to specifically target them. Users could search "how to utilize Google trends" to locate your website, for instance. So, by providing an explicit response under a subheading or FAQ section, we can raise our chances of getting a featured snippet.
4. Use Google Search Console to identify keywords
You should connect your website with Google Search Console if it isn't already. This free tool gives you a tonne of useful information and statistics about your website.
When your domain has been validated and you have access to your data, click on the "Performance" page. It will help you to get a list of all the search terms that have caused your website to appear in the search results. These keywords are included under the "Queries" column. The data may also be sorted according to clicks and impressions.
As they are ideal to target, you should seek keywords with plenty of impressions. You may click on "Pages" after clicking on a certain term to view the website URL that was displayed. Organize the term, URL ranking, and total impressions and clicks in a spreadsheet. Do not forget to update this functioning list regularly and verify the data in Google Search Console monthly.
5. Optimize your already-ranking pages to improve your rankings
You should modify each URL that is ranking, optimizing the on-page features for the specific keyword, once you have a database to work off of. For the best outcomes, consider the following:
Page Title: Rewrite the title of your website or article to incorporate the target keyword, putting it as near to the start as you can without being spammy.
URL: To make your keyword the permalink, edit it. For instance, if your keyword is "Dallas office cleaning," you must keep the permalink as: yourwebsite.com/dallas-office-cleaning.
Content: If the material on your website is lacking, increase it by adding new, long-form content that is jam-packed with value. Throughout, organically incorporate your keyword after the first phrase. Additionally, you should provide a few different spellings of your term to assist Google to comprehend what the website is about.
H2 and H3 tags: Your text is simpler to read and more readable when it has headings. Google considers heading text for assessing the subject matter of a page. When possible, use your term in the header tag or tags when it makes sense.
Alt-image Tags: Since the Google algorithm cannot "read" photographs, it makes use of the data in the alt-tags. If you have numerous photos on the page, use lengthier descriptive keyword versions for the others. Incorporate your keyword in the alt-image element.
Interlink: On your website, include links to further pertinent sites, topics, and resources. This is a good SEO strategy that has several advantages, such as extending users' average session time and decreasing bounce rates. Additionally, it aids in distributing authority across your website.
Return to Search Console and type the URL in the topmost search field after making the optimization modifications. You should get a popup stating that the URL is already found on Google when this pulls up its information. Select "Request Indexing" from the menu.
When Google crawls the page again as a result of this, it will take the optimization modifications into account. The page will benefit from this as it will help it rise in the search results since the term it was previously ranking for has been improved.
6. Build links offsite for an added boost
You will observe strong movement when you properly optimize the on-page elements as described above, especially with low-difficulty keywords. You should establish links off-site if the improvement is insufficient or if you wish to elevate your pages even more in the search results.
Concentrate on quality links rather than quantity, as one or two high-authority links result in a positive boost, particularly if they are in reduced competition areas, which is what we are aiming for with this approach.
This is why it's crucial to optimize the content of your website such that it emphasizes value. Other blogs and websites are more willing to link to materials that have been recommended to them and that their viewers would find useful. Develop connections with website editors, bloggers, and influencers in your niche. A pre-existing connection will significantly boost the success of your outreach when you have a resource to contact whenever you are seeking a link to a page.
7. Keywords from Google's 2nd page
The keywords that appear on Google's second page of results frequently have a lot of promise. They could climb a few places and land on the first page, greatly increasing their impression share.
These keywords are simple to find in SEOmonitor by using sophisticated filters. Given that each of Google's default result pages has 10 items, a rank between 11 and 20 would be the filter for the second page. Additionally, you may specify a filter on SEO complexity and a minimum limit for the monthly search traffic (for relevancy).
Given that the majority of clicks on this type of query go to the top search result, you may choose to omit the keyword category reflecting the businesses of other websites from the list of "low-hanging fruit."
8. Untracked keywords with good potential
You can view all of the keywords driving organic traffic in SEOmonitor's Organic Traffic module, both tracked and untracked.
Some of the untracked keywords may be doing fairly well, having a strong click-through rate, a decent conversion rate, etc., but do not attain their full visibility potential. These sorts of keywords can also have an immediate, beneficial influence on your SEO performance if they are tracked and focused on.
9. Spot keywords with the "Localized" label
This category displays terms with regionally specific SERPs.
High search volumes can be found for terms like "restaurants near me," yet the outcomes are carefully tailored. The projections' accuracy might be considerably impacted by the fact that we only track one site. They are automatically recognized and highlighted by this label, and the forecasts only take into account a small portion of their overall search traffic.
10. Spot keywords with the "Low relevance" label
Select the "poor relevance" option in the Labels/Warnings filter to observe where the website's content does not satisfy the user's goal. This indicates that it is unlikely to rank for them. The user can always choose to delete the label if they find it to be false. If the term is genuinely irrelevant, we advise removing it from the campaign and archiving it.
11. Spot keywords with the "Seasonal" label
For better prioritizing of the keywords or groups to focus on, you can consider the 'highly seasonal keywords' in a special way:
If the label is blue, the term is out of season
If it is yellow, the season is just around the corner
If it is green, the keyword is in full season
How can you select the best keywords?
A keyword research tool is where you should begin your search for the best low-hanging keywords. The Google Search Console and Ubersuggest are the greatest resources to use. 
All you need to do to get started with Search Console is sign in using your Gmail account and link your domain to the console. The tool's many tabs assist you in learning about different aspects of your website. 
Click on the "Performance tab" to begin investigating your keywords by learning about your total clicks, impressions, average click-through rate, and search position.
Your dashboard will show you a list of all your pages. Click on a page to explore it in more detail. 
While this will provide you with your page's engagement information, return to the "Queries" area. It will allow you to learn the search terms that were used to locate the page.
You should ideally focus on the keywords that fall between positions 5 and 15. Additionally, scan the SERP pages for words that are more in-depth. 
Keep in mind that finding low competition keywords requires more than just looking at the terms that provide your website with the most visitors. In addition to the present rating, you should consider additional factors including a phrase's level of competition. It's crucial to know which keywords to prioritize when you identify your low-hanging fruit. Be careful to take into account the following factors:
1. Keyword and ranking Intent:
It probably won't do much good for your brand if you appear on Google's pages 2 or 3 for a term whose intent does not match that of your page. Before putting out a list of your top low-hanging keywords, remember to comprehend the intent.
2. Adequate Impressions:
You need to identify those keywords that have a high level of impression, depending on the type of your business and website. Try focusing on it if your website receives 1000 visits each month, 100 of which are from a certain keyword X.
3. Improvement on the Ranking:
There must be an opportunity for improvement on the pages you are rating for. You may create a plan to optimize it for the keywords in this way.
The main goal is to identify the keywords that are receiving a lot of impressions. You may view the pages with the most impressions of any sort by selecting the Impressions tab on your performance on the search results page.
This is only one factor to consider when selecting your top low-hanging keywords. Likewise, consider the context and possibility that a key phrase may influence impressions on your page. Choose the ones that go with the theme of your company.
Integrate Low Hanging Keywords in Your Strategy
Your low-hanging keywords can be implemented in a variety of ways. Undoubtedly, targeting such specialized keywords for a particular set of SERP pages might be difficult, but content optimization can help.
To get the most out of these keywords, you must incorporate them into practically every element of your website.
Always remember that older pages account for the majority of your traffic; as a result, if your content is evergreen, it will draw even more users.
If you planning to get the same outcome for your website, you must do the following:
Using the recently discovered keywords, optimize the H1, H2, and following headers.
Create a follow-up article to a highly ranked one using even more precisely targeted keywords.
Meet reader expectations by giving succinct responses to long-tail keyword queries.
Add new data and insights to your current pages.
If you haven't previously, match the page's tone to the search term.
Time to choose the most appropriate keywords for you!
Being successful with search engine optimization may be challenging. Although you won't see results right away, if you execute it correctly, there is no turning back. When using low-hanging keywords, consistency is the only thing you need to concentrate on. Monitor your keywords often and make sure your previously released material is optimized for them. 
Well, it might be challenging to identify the keywords that will be most helpful for your company, much alone, develop content that will target these keywords. However, you don't need to worry about any of this anymore. You can opt for SEO services from us, at RiseSocially. We are a full-service digital marketing agency in India. We can help you rank for the correct searches and generate traffic to your website by identifying the greatest keyword opportunities.