Although PPC and SEO are typically seen as two totally different marketing techniques to enhance brand awareness in the digital market, they shouldn't be seen as competing with one another. Many business owners believe that if they are currently succeeding with one of these strategies, they do not need to use the other. However, running PPC campaigns and SEO for startup businesses together can enhance site traffic, exposure, and money.
Before moving forward with the idea of which is better for your business, let us understand the concept of SEO and PPC closely.
SEO - Go Above and Beyond
The methods used to raise your website's position in Google's search results are known as search engine optimization (SEO). Since you are employing tactics, you are not required to pay every time someone views the listing for your website, and also because the consequence is "organic," there is no "ad" icon next to it.
PPC - Get Charged on every Click
Pay-Per-Click (PPC) advertising services primarily involve purchasing website traffic. Every time a user clicks on one of an advertiser's adverts, they are charged a price. By paying for or bidding on terms associated with what you are selling or a service you are offering, PPC enables you to swiftly utilize search engine traffic.
Which is Better: SEO or PPC?
The primary difference between SEO and PPC is that PPC involves paying for people to click on search engine adverts that lead to your website. The goal of SEO, on the other hand, is to create and then market content to gain links that help your website rank #1 on Google.
Though PPC produces quick and predictable results, the ROI is just fair (500-1 000 percent return on ad spend). On the contrary, results from SEO are sluggish and unreliable, but the return on investment is significantly higher.
So why not fund both SEO and PPC campaigns at the same time? In fact, a wise digital marketing plan allocates funding for both of these strategies since they are not mutually exclusive.
Let's make a clear demarcation between both:
1. FREE vs. PAID
The most prevalent fallacy is the idea that SEO is absolutely free. However, SEO requires effort from both your internal staff and outside consultants you hired to ensure you rank at the top.
A recent study indicates that the typical SEO hourly rate is between $100 and $150. On the other hand, few digital marketing companies typically cost $500 to $1,000 per month, with comparable per-project costs. Nevertheless, you may anticipate paying more the more expertise you have with SEO.
Are you wondering - what's the actual story if the SEO setup isn't free? And what about the PPC's story?
Journey - Charges Involved
You might have to pay for the labor involved in setting up your SEO, but you won't have to pay for visitors. With PPC, the traffic (from the ad) will cease coming as soon as you stop paying for it. You can aim for a high CTR since a low CTR may indicate that your ad is not relevant to the audience you are targeting.
End Result - Traffic Generated
To continuously generate traffic to your website, you don't have to spend. You may anticipate a consistent flow of visits if you build your domain and page authority and achieve your desired rankings. Maintaining SEO results is significantly simpler after you've set it up.
PPC, on the other hand, is a form of sponsored promotion. PPC traffic is compensated traffic, meaning you'll pay for each and every click you receive. In the US, the standard cost per click on the Google Ads search network ranges between $1 and $2.
2. POSITION OVER SERPs
Your search engine position is the second key distinction between SEO and PPC. The optimum position is to come in first.
However, no matter how well-optimized your page is, it can come in fifth if advertisements take over search engine features like highlighted snippets and information panels, and results from pages.
Let us take a look at the results for "email marketing software." Only the 5th result for this query is an organic result. The top four results are sponsored advertisements, while the fifth result is a highlighted snippet.
With SEO, there is no assurance that you will show up first when potential buyers look for your target keywords. On the other hand, PPC allows you to pay to appear first. The fact that companies make $3 for every $1.60 they spend.
3. PPC TRAFFIC vs. SEO TRAFFIC
You should be conscious that although 70% of clicked search engine results are organic, PPC visitors are 50% more likely to purchase a product than organic visits when comparing the traffic possibilities of Pay Per Click vs. SEO.
But the increased conversion rates also mean higher expenses. Given that you must pay for each and every click, you could require a larger budget to get the visitors you need. On the other hand, SEO will guarantee a constant flow of traffic. You won't have to pay anything for the continual traffic you receive after you reach your goal position.
PPC and SEO traffic balance each other out in that way. You won't receive any traffic, though, if you're not naturally ranked in one of the top spots. So, it may be preferable to start with PPC advertisements to attract instant traffic while you're expecting your SEO results to take effect. The reason is it will take a while for your company to start appearing in first page results.
4. CONVERSION POTENTIAL
PPC and SEO are both incredibly successful ways to boost sales for your firm since they both adhere to the inbound idea of catering rather than disrupting. Since they are already looking for the phrases you're employing, your potential clients are already in a better position to respond to your advertisements. This results in substantially greater conversion rates overall, regardless of the approach.
Like that, you may use your content (for SEO) and advertisements to target long-tail, purchase-intent keywords (for PPC). This almost ensures that you'll connect with potential clients.
Nevertheless, there are a few minor variations in the conversion prospects between PPC and SEO:
You cannot predict with SEO which pages will rank for your intended keywords.
If you're aiming for "unicorn sparkles," for instance, your page may also rank for "unicorn tears."
As a result, despite the fact that your results will be visible, you won't have great conversion rates due to the disparity between searcher intent and landing page intent. PPC allows you to fine-tune your advertising and choose the precise keywords you want to show up for. Even terms that you don't want your advertising to show up for can be excluded.
Similar to that, you may supplement your advertisements with ad extensions that highlight special offers, information about your firm, and much more. It is more dynamic than organic listings might be your sponsored listings.
5. BRANDED CAMPAIGNS
Comparison articles are your sole chance with SEO to use your competitors' rankings to draw their clients. Even then, you might not be satisfied with the outcomes, especially if your rivals have a greater domain authority than you do.
However, you can conduct really effective (and reasonably priced) branded advertising if you use PPC. You may launch branded campaigns with your keywords as the target. Select precisely which pages to display to searchers.
Even with good optimization, you might not be able to display your potential consumers all the links and sites you want them to view because Google always favors organic results. However, you may create the ideal offer using advertisements.
6. ROI
With PPC, your return on investment is quick. Expect to get sizable returns if your campaigns are put up properly and your budget is adjusted correctly.
However, if you choose the SEO route, it may take some time before you start to see the benefits. Once you've done that, maintaining them and bringing in traffic will be a lot simpler going forward. Do not anticipate results right away because SEO is a long game.
Fortunately, both of these approaches will assist your business in acquiring the necessary clients. The delivery date is the sole distinction.
PPC for Startup – A Journey towards Success
Offers Quick Results
One of PPC's most alluring features is the promise of speedy results for anyone with the necessary funds. It's a fantastic and efficient method for generating high ROI. It's not magic, though. Spend money on data. Numbers are reliable. Long-term expenses are higher when shortcuts and corners are used.
When your bids are adjusted to outrank your rivals, your company will show up at the top of the SERPs where your target market searches for companies like yours, increasing traffic to your website and, perhaps, increasing conversion rates.
The fact that no one truly knows you exist and it will take some time to produce quality, organic traffic is one of the major challenges of running a company. You may easily avoid this problem from the start by starting a PPC campaign.
Brings Qualified Organic Traffic
PPC also excels at achieving what SEO is meant to do, which is getting your brand in front of the correct audience. Your website will see an instant boost in traffic from qualified prospects or those who have actually taken the initial step of searching for a company in your market on Google Adwords management services, with a properly managed PPC campaign.
As we previously mentioned, it can be challenging to attract a consistent flow of organic visitors in the early stages of your firm. A strong PPC campaign can keep you afloat as your brand's reputation grows until your SEO efforts begin to bear fruit.
Beats Up the Competitors
When you're a startup entrepreneur, being aware of the enormous gap between your capabilities and the titans of your field might be demoralizing. It goes without saying that you will have a long way yet before you have the resources to deal with
This means that you may still take some of the market shares that the major players are ignoring by using a well-rounded PPC strategy. Targeting them at specific times of the day or using other qualifiers might help your start-up business carve out a surprisingly lucrative slice of the search market, even with the more competitive, high-volume keywords.
PPC for Startup – Stepping Stones in Success Journey
Expensive in Competitive Market
The amount of money needed to get any meaningful returns from PPC is one of the most often stated deterrents for startups. Most organizations spend a significant amount of their marketing expenditures on paid search, and this isn't likely to change anytime soon.
Due to the enormous inherent value of PPC marketing, large corporations will inevitably capture the majority of exposure and clicks for the most profitable keywords, leaving startups with little choices for growth.
As we previously said, there are frequent workarounds for this difficulty. However, PPC may not be a wise investment in some sectors and niches due to the magnitude of the resources that large business competitors hold until your brand acquires more of a following.
Directed towards Low Intent Traffic
Although some firms will see enormous success with their PPC straight away, this is by no means a given, especially in younger, developing areas, like AI solutions for specialized applications.
Getting solid results from PPC campaigns will often be a long process for many organizations. To do this, you'll need to run some somewhat underfunded, unsuccessful ads first, and analyze them to learn lessons that you can use in future advertisements.
You might not be able to afford this type of slow-moving time marked by low-intent traffic if your resources are already stretched thin. Before starting a campaign, it is important you investigate the specifics of the sponsored search for your sector.
SEO for Startup Companies – Need of an Hour
Generates Highly Qualified Leads
While PPC results are not always the most valuable, SEO is great at bringing in customers who are actively looking for businesses just like yours.
By creating an algorithm that is excellent at providing the results users are looking for, Google has continued to win the search engine business. The emphasis on user engagement signals that characterizes SEO strategies is becoming more and more prevalent, which essentially implies that the more you customize your website to meet the needs of your audience, the better you'll score in search engine results pages.
Using broad, technical measures like improving site performance and employing user-friendly navigation, as well as posting unique content designed for a particular segment of your target audience, SEO is excellent at drawing in new visitors.
Improves Navigation and Usability of your site
In addition to helping you score higher on a page of search results, SEO will make sure that visitors to your site have a far better experience, which will encourage word-of-mouth advertising and strengthen brand loyalty.
Previously, anybody could reach the top of a SERP by creating a few bogus links and stuffing a website with keywords. Since then, Google has advanced significantly, so in order to maintain its position as users' preferred search engine in 2022, businesses must create websites that offer not just a wealth of keywords and high-quality backlinks but also an overall satisfying customer experience.
Ensures Sustainable And Long-Term Growth
While SEO might take longer to establish than PPC, it is also a long-term, sustainable marketing strategy that won't be used against you. Any industry's current buyer journey includes a significant amount of search, and as time goes on, this trend will only intensify.
It will take a lot of time to take care of all the content, links, and upkeep required to bring a site to the top of Google rankings, but once you get there, it will also take a lot of time for a rival to push you back down.
Additionally, whereas the volume for some PPC keywords can vary greatly from week to week, SEO offers a consistent path to long-term, sustainable development as long as you adhere to Google's philosophy of giving value to the end-user.
SEO vs. PPC – What's the Verdict?
While PPC and SEO are both cost-effective, each has advantages and disadvantages which leads to numerous differences between them. Additionally, based on your target audience, size, and spending capacity, you can discover that one strategy works better for your business.
Though PPC and SEO have some important distinctions, they are not separate from each other. In reality, the best outcomes may often be achieved by using an approach that combines the two.
Both SEO and PPC generate traffic in different ways, but when utilized in tandem, you can make sure all of your bases are covered in terms of growing your audience and strengthening your messaging as a whole. Therefore, the answer to the question "does PPC improve SEO?" is often yes.
How does PPC & SEO work together?
The information obtained from a PPC campaign run by a local search engine optimization company, such as the top keywords, may be utilized to develop SEO and content strategies. Then, you may concentrate on these keywords and refine them for natural SEO.
Additionally, by examining which sites benefit the most from purchased referrals, those insights may be applied later on to enhance SEO content. You may also compare the performance of your bought content to that of the identical organic material in order to determine which performs better. It might be beneficial to draw lessons from your existing SEO material. But before making the commitment to spend money on ads, you must evaluate what works with organic content.
You can also pay for a paid listing to increase your brand's visibility while keeping the page's organic listing. Also, make sure your brand messaging is consistent and your on-page approaches are up to par when combining PPC and SEO efforts to provide your potential consumers with a great impression of your business.
A Pro Tip by RiseSocially
Your company may successfully implement its PPC and SEO strategy by using a PPC tool. You can develop, optimize, and track your PPC ad campaigns with a free Adzooma account for marketers. You may also look for ways to enhance and improve the content on your website. Additionally, you may boost the effectiveness of your campaigns by using the tools for rule-based automation, smart suggestions, and analytical insights.
Can Paid Advertising and SEO be used at the Same Time?
Undoubtedly, optimizing your website for SEO increases your chances of appearing on the first page of the SERPs, or perhaps in the #1 position, for one or more target keywords. Additionally, if you hire keyword research services for a startup for the same term with a high enough bid, your ad will appear towards the top of the page when someone searches for that phrase.
You can ensure that your brand dominates the search results and that you have a greater chance of getting those precious clicks if you use both of these digital marketing tactics for that particular term, i.e., optimize your website and buy PPC advertising.
Fusion of PPC and SEO – Why?
The perks of how PPC and SEO work together can be described on the basis of the final outcome of the campaigns.
A PPC approach employs paid advertising and strategy to move your link up the results page, while a solid SEO strategy concentrates on backlinking, Meta tags, and contact to raise organic search ranks. Despite their numerous variations, PPC and SEO both fall under the umbrella of search marketing. Running SEO and PPC campaigns together has a variety of advantages, as they complement one another and help to create a more effective search marketing approach.
Combines Consistent Ranking
Google's algorithms are updated often. These algorithm adjustments have the potential to cause large changes in organic rankings in a short amount of time. However, a site may rank highly for a number of competitive keywords one week and then not be found anywhere on the first page the next week due to an upgrade.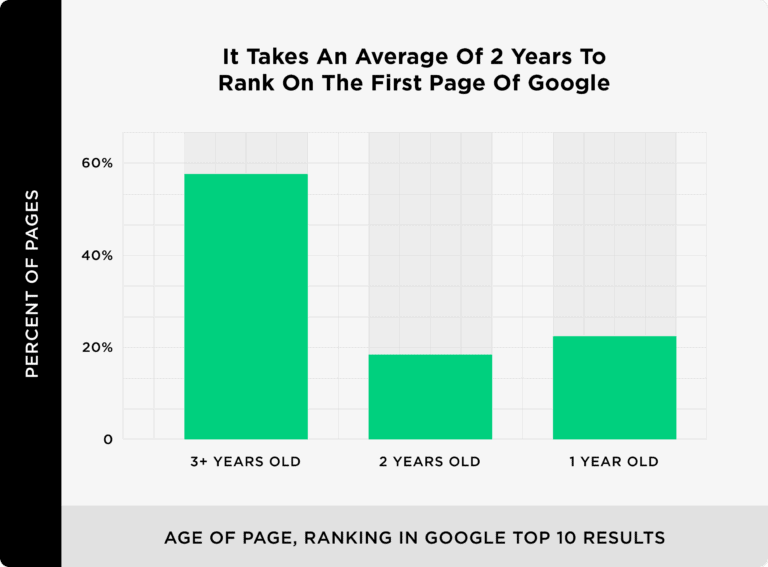 SEO maximizes organic ranking based on thorough research. PPC may be used in combination with SEO to sustain page rank whilst the SEO strategy is modified to account for the new upgrades, minimizing the risk of rank loss that could result from these swings.
For instance, if you run paid advertisements in addition to organic SEO, algorithm fluctuations that drive site ranks to page 2 or higher can be prevented. As long as your ads are appropriate and targeted, and they are set up and handled with the proper balance of budget and quality score, Ad Rank is often very stable.
You will always have the other to fall back on and provide you that crucial first-page exposure in this circumstance by not putting all your goods in one basket.
Doubles Site Visibility
Combining Google Ads campaigns with search engine marketing services together has several benefits, one of which is the ability to appear multiple times on the search results page. This will increase your website's exposure on a page twofold, offering you more tools to compete with other sites for users' attention.
An online business owner that ranks in the top three spots naturally may conclude there is no purpose in continuing with PPC marketing. However, he or she should take into account that the first few listings on a results page are advertisements. It means that the user may see two listings for your website, maybe in the top six results, on the page.
Enhances Site Traffic
The opportunity to rank more than once on the search results page proves to be one of the major benefits of operating both - Google Ads campaigns and an SEO strategy. This will increase your website's exposure on a page twofold, providing you more leverage in the battle for users' attention against your rivals.
An online business owner who consistently ranks in the top three spots may determine that PPC advertising is not worth the effort. He or she should take into account, nevertheless, that the first few results listed on a results page are advertisements. In other words, the user might see your site mentioned twice, around the top six results on the page.
Increases Conversion Rate
Your website's exposure being doubled enhances the likelihood that a user will click through to it. Your website may stand out to consumers and avoid being lost in a sea of apparently endless links by using a combination of PPC and SEO approaches.
Increased search engine presence increases the likelihood that users will click through to your website. This increased traffic increases the likelihood of generating revenue since a larger percentage of users or customers will view the items or services offered on your website.
Allows Data Sharing and Testing Keywords
With the help of this dual approach from a professional SEO services company in India, you may broaden the scope of your data sample and so more precisely fine-tune your marketing plan. You will have twice as much data to analyze if your PPC and SEO initiatives are running concurrently. You will be able to make better selections thanks to the additional information as part of your entire search marketing strategy.
Additionally, PPC advertisements can provide a platform for keyword testing, which can help SEO initiatives. It is possible to build up ads to evaluate how well particular terms convert. The choice of whether or not to promote certain keywords as part of your SEO plan may then be made.
Supports Organic Content Plan
It might be helpful to see which of your advertisements are doing effectively and producing the greatest conversion rates in terms of ad text, similar to when testing keywords utilizing PPC. You may build title tags, meta-descriptions, and on-page content based on PPC examples in an effort to increase click-through rates for your organic results.
You can speed up the process of evaluating the effectiveness of the ad text and keywords with PPC campaigns. Because results are visible right away, PPC is a good way to test items. While evaluating elements like titles and meta-data through SEO tweaks might take time, you can rapidly identify which advertisements are effective.
SEO vs. PPC: Make your right decision with RiseSocially
You may ask which is more effective, PPC or SEO?
Well, it depends on your goals because SEO and PPC may benefit your company in many ways.
In a nutshell, SEO is a crucial tool for effective internet marketing since it increases the likelihood that customers will find your company, even though the optimization process might be time-consuming. PPC advertisements enable you to target clients more quickly and alter your campaign as needed. Further, you can decide to concentrate on PPC advertisements if your short-term objective is to increase site visitors. SEO is the solution if you want to improve your company's internet presence over time. Instead, devote your time and effort to both SEO and PPC.
So, if you're prepared to start generating results with SEO, PPC, or both SEO and PPC, you can connect with RiseSocially. We offer clients across the nation professional SEO services and PPC services, whether you require PPC services or SEO services in India, and can assist you to experience PPC and SEO working together.